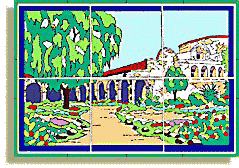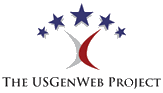 California State Maps
California, 1851, 1170k.
A New Map of the Gold Regions in California
Sherman and Smith, New York : Charles Drayton Gibbes, Stockton California.
Scan courtesy of Library of Congress,
American Memory website.
This is a public domain map. It is difficult to read the smallest of the words.

California County Maps

Humboldt County, 1890
Lake County Land Owners, 1892
Los Angeles County - Old Spanish and Mexican Ranchos
Napa and Solano Counties, 1908
Mines of Placer County, 1902


California City Maps

Anaheim, Orange Co., 1855
Anaheim, Orange Co., 1860
Anaheim, Orange Co., 1888
Auburn, Placer Co., circa 1887
Brawley, Imperial Co., 1927
Eureka, Humboldt Co., 1902
City of San Luis Obispo, 1894
Send e-mail to: Rebecca Maloney

USGenWeb Digital Maps Archive Main Page

CAGenWeb Archives


This Page was updated on:
06 November 2021
This page was first posted on:
10 May 1999