Atoka County, Oklahoma Archives
Woodsman Cemetery,
Coalgate, Oklahoma
Submitted by: Scott Havard
Photo were taken by: Stanley Jerral Laster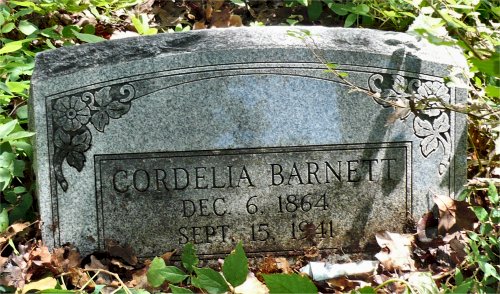 Hannah Cordelia (Kilgore) Barnett
Dec 6, 1864 - Sept 15, 1941
Hannah Barnett's maiden name was Kilgore.
Her brother, Charlie Kilgore signed as witness to Will Eddie and Annie Barnett's wedding.
She is also mother to Annie and Minnie Barnett.
She lived in Atoka County from late 1800's to early 1900's with her husband, John
Alexander Barnett who was born in and died in Atoka County.
She is buried in Woodsman Cemetery, in Coalgate, Oklahoma.
---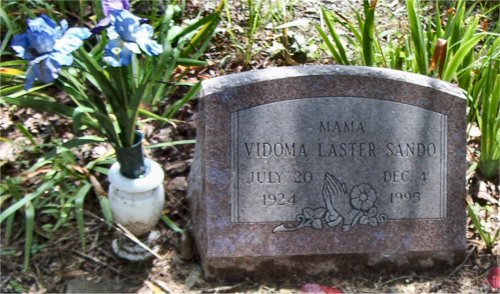 Mama

Vidoma (Laster) Sando
July 20, 1924 - Dec 4, 1995
Vidoma is another daughter of Will Eddie and Annie (Barnett) Laster/Laseter.
Buried in Coalgate, Oklahoma.
She left Atoka area and went to Calif., then her first husband died.
She moved back to Oklahoma and they lived in Coalgate, OK.

---
This web site in maintained by: Gene Phillips
---