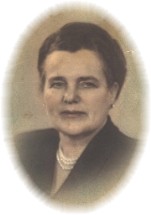 Lilly Bassett Carter Hoffman (1888-1979) was the daughter of Capt Robert
Allen Carter from Albemarle, NC. Her father died when she was 4, and she
grew up in her mother's boarding house in Albemarle, where stories of locals
and kin were frequent topics around the dinner table. Her mother inspired her
with family stories, and tales about the gallant "Capt Carter", who became her
hero. She began to talk to all the old folks in the neighborhood, and gather the
family history. These stories were recorded in 25 cent school composition books.
The notebooks were inherited by Lilly's granddaughter, Jodie Gee jgee2@sc.rr.com,
who has contributed the following excerpts from those notebooks. These stories
provide valuable genealogical information as well as insight into the lives of those
living in that area.