Onslow County, NC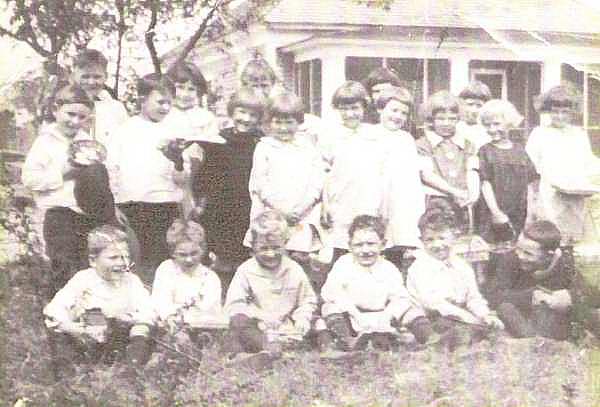 1st Grade at Jacksonville High School
This is the 1st grade class of the Jacksonville High School 1923. Jacksonville High School at that time was located where Thompson Elemetary School is now on Old Bridge and Collage Street. The house that this is taken in front of is the food and clothes bank located on the front side of The First Free Will Baptist Churck on Old Bridge Street in Jacksonville. I obtained this picture from the daughter of Leon Margolis a long time bussiness man and friend to all in Jacksonville. Mr. Margolis had written the names of each student on the back of the photo and they are as follows:

(My Dad) Haywood Henderson, Lucille Kellum, Gertrude Jones, Mayo Bailey, Clifton Henderson, Hilda Petteway, Garland Arthur, Dorathy Hitch, Ruby Justice, Mary E. Hargett, Grace Farnell, Ruth Bryan, Dewitt Thompson, Jessie Kellum, Clyde Hurst, Millard Fletcher, Leon Margolis, Carol Dudley

This picture hung in Margolis Mens Store for as long as he was open. He showed it to me a thousand times. I know there are others that would love to know what happened to it.
USGENWEB NOTICE: In keeping with our policy of providing free information on the Internet, this photograph may be used by non-commercial entities, as long as this message remains on all copied material. This image may NOT be reproduced in any format for profit or for presentation by other persons or organizations.

Persons or organizations desiring to use this image for purposes other than stated above must obtain the written consent of the contributor. The submitter has given permission to the USGenWeb Archives to store the file permanently for free access.

This file was contributed for use in the USGenWeb Archives by: Samuel Henderson


Return to Onslow County Archives Table of Contents