Here are several maps of Mower County: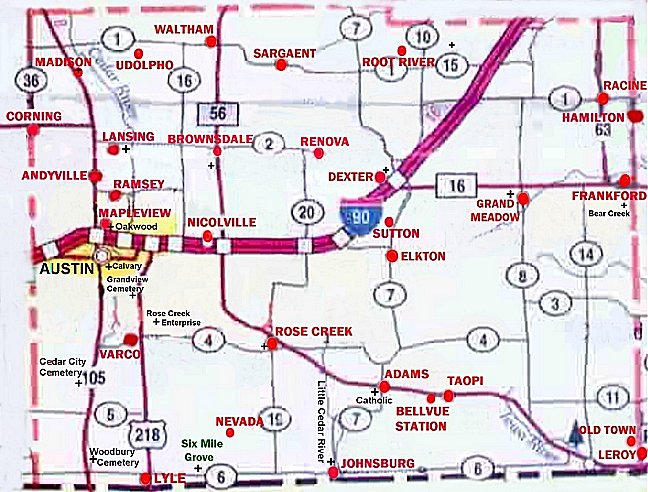 The following contains "Ghost Towns" which are noted with the yellow circles: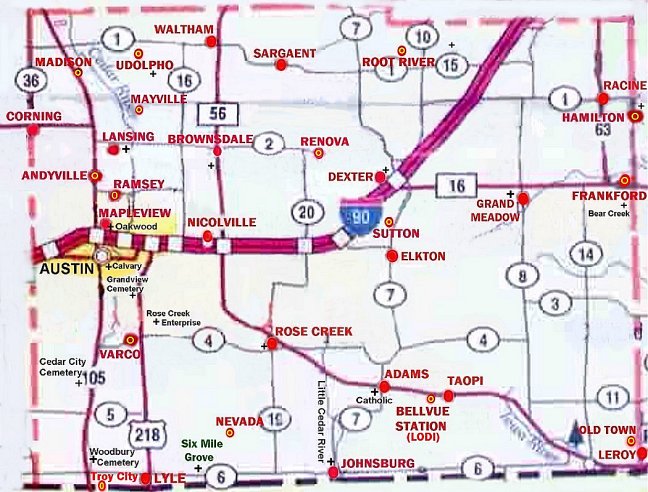 Note: Kathy is currrently working on finding more information on the "Ghost Towns".
This map was compiled by using old maps and historical information. It is not intended to be 100% accurate,
it was made simply to give people an idea of where some of these places are located within Mower Co.
Please feel free to send me more information as warranted (ghost towns & cemeteries) and I will update
the map as needed.
Kathy (McAlister) Pike
Copyright 2004