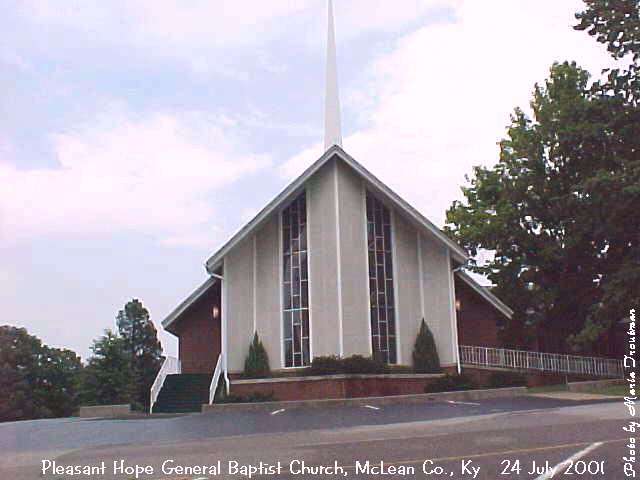 Pleasant Hope Church Cemetery, McLean Co., KY
(with photos)
(partial listing only)
I last visited this cemetery on 26 June 2004, time was short, but I snapped about 70 more photos while I was there. My previous visit was in July 2001. I mainly just walked around, where I knew we had relatives buried at. I took photos of known relatives, as well as others with similiar names, plus some that just caught my attention. I have also included names that I had recorded from a previous visit in July 1996, however, I did not run across them to take a photo.
Please let me know of any corrections. I will also include, if you let me know, any known burials that have no markers, or burials that I have not photographed yet, or photos that you have taken of a tombstone. Just email Maria Troutman.