Kenneth D. Johnson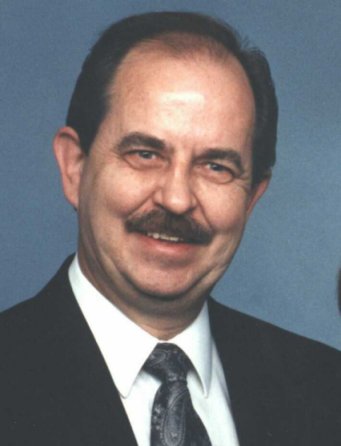 All of us who work in the Archives were saddened by the very sudden death of Ken Johnson on Oct 17, 2006.
Ken was such an integral part of the Archives. The counties that he maintained in Georgia were numerous and we know he helped so many, many researchers along the way.
Ken and Carolyn were a team! In fact, I believe that Carolyn is the reason that Ken became a "file manager". She was already contributing so much data to the Archives, and when more volunteers were requested to help out in an administrative role, Ken volunteered.
He was very conscientious about uploading files and keeping his pages arranged to be helpful to any researcher looking for information on their family. For years he kept the weekly update for "new files" contributed --- until the amount of files increased so much, it just didn't seem feasible for him to spend so much time doing that. His attention to detail was always so obvious.
Ken was so easy to work with and will be missed by all of us. His genealogy work will live on.
KENNETH D. JOHNSON
Born in Detroit, MI on Mar. 4, 1945
Departed on Nov. 17, 2006 and resided in Troy, MI.
Service: Monday Nov. 20, 2006
Cemetery: White Chapel Cemetery
KENNETH D. JOHNSON ~~ FRIEND TO ALL
Mr. Johnson, age 61, died suddenly, on Friday, November 17, 2006 at William Beaumont Hospital-Troy, Michigan. He was born March 4, 1945, in Detroit. He had been a longtime resident of Troy since 1973.

Occupation: Machine Repair Tech with General Motors at the Warren Tech Plant. He had been with G.M. since 1981.

Mr. Johnson was a generous man, with a great sense of humor. He was not only a husband and father, but a friend. He cherished the time spent with his grandchildren, and loved tools, baseball and his dogs.

Surviving Spouse: Carolyn Harper Johnson ? married 42 years
Surviving Son: James K. Johnson (Armida)
Grandchildren: Joey and Sabrina
Surviving Brothers: Alan Johnson and Richard Johnson
Special pets: "Brandi" and "CJ"
Preceded in death by his parents, Elmer and Margaret Johnson
Visitation: Monday, November 20, 2006, from 9:30 AM ? 11 AM at A. J. Desmond & Sons Funeral Home, 2600 Crooks Road, Troy, MI (between Maple and Big Beaver Roads).

Funeral Service: Monday, November 20, 2006 -11:00 AM at the funeral home, with The Reverend Thomas A. Barbret officiating

Interment: White Chapel Cemetery, Troy, Michigan

Memorial Tributes may be made to: The Charity of Donor?s Choice


Copyright © 1997 - 2017 The USGenWeb Archives Project